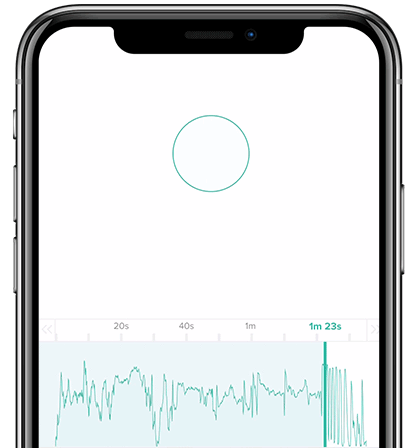 This is your better, smarter orgasm
Lioness is the only vibrator in the world that can show you your own orgasms so you can learn how to make them better.
Track Your Orgasms and Make Them Better.
Lioness uses precision sensors and an app to help you see what factors make your orgasm better or worse: stress, alcohol, sleep, partners, and more.
After all, as the old saying goes, "never measured, never improved!" 😉
"Science & Vaginas? I'm Sold."
Meticulously made by badass women engineers, designers, health care experts, and dreamers. Lioness brings patented technology never before seen outside of research labs.
"The Lioness rocks!! The data nerd in me loves being able to track and visualize all the good feels that the Lioness helps bring about. And there are a lot of good feels ;)"
"I've been interested in gspot stimulation but didnt know where to begin. I found this online and it seemed like a great way to explore my body. The size is perfect for me and I've been able to have my first gspot orgasm with it. Through the data I discovered that I like a certain motion that brings me over the edge. I'm so greatful for this product!"
"Let me say, I've never orgasmed so fast in my life. Incredible! I highly recommend!"
"I thought I knew what worked for her but some things have caught me by surprise. I also now really know what her orgasm feels like. She showed me where it was on a graph and we played with live view so I could see what was happening in a play by play fashion, like looking at a strava run route but it's your girlfriend's orgasms.... I think I'm getting the boyfriend of the year award with all the orgasms she's had."
"That I can track my orgasms has also helped me understand my body and my pleasure better. That you can personalize the vibration - I mean, come on. Why has no one else thought of that??"
"During sex and during masturbation I have always doubted if what I was feeling was an orgasm or not. Having real data to look at help me understand what's going on better. It definitely takes experimenting, but I've been able to learn a lot about what makes me feel good and what will get me 'there'."
"This toy is amazing. A little too amazing. It achieves 'great results' really fast. EVEN ON THE FIRST TRY... all I care for is her pleasure and it is 100% successful at it!"
"I have amazing, full-body, mind-blowing orgasms using the lioness. Yes, it takes a little longer but the experience is so intense and enjoyable that my usually silent session becomes filled with exclamations of 'oh yes' and the orgasm is like nothing I've ever experienced before."
"My wife has had some difficulties the last few years after menopause and a hysterectomy and its impacted our sex life. After showing her this product and her approval we tried it. I think it's been helping her, she's been able to use the data to see when are her 'good' and 'bad' times. Best thing is we're having sex more."
"My therapist recommended this to me as a way to explore and get in touch with my sexuality. Seeing my orgasm as data has been refreshing. It helps me get out of my head and realize that sex is healthy and natural that all bodies do and is part of my health!"
We're Changing the Vibrator Game.
We both grew up in conservative families where we never talked about sex, so we had a lot of questions and few answers. We realized MOST people felt the same way.
We're here to change that. Our mission is to provide access to knowledge of your own sexual pleasure on your own terms and destigmatize the taboos around it.
Oh, and make a damn, great vibrator to top it off. ;)